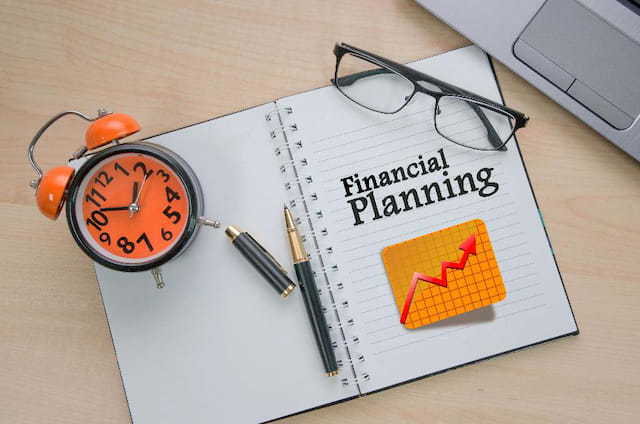 Financial planning encompasses a multitude of elements. A banker may not be the best person to entrust with your financial plan, as he may lack the expertise and experience to deal with the various facets of financial planning. Even greater complexities exist in the case of NRIs.
Here are a few factors to keep in mind when planning one's finances:
1) Financial Planning encompasses more than the sale of investment products
Financial planning for NRIs is a comprehensive process involving the following:
Evaluate Current Financial Health
Guide NRI Tax issues
Manage will and estate
Manage investments to achieve short- and long-term objectives.
Provide for financial emergencies
Compliance guidance pertaining to financial matters
Bankers may be tempted to focus solely on the investment element, as this is one way for them to earn money for the bank and satisfy their sales quotas. If your financier who also serves as your financial adviser does not address the aforementioned concerns, you may wish to investigate alternative financial planning options.
2) Client-Specific Product Suggestion Criteria from a Financial Planner
When a qualified financial planner recommends an investment product, he considers the following criteria:
Risk Profile
Appropriateness for Short and Long-Term Objectives
Tax liability
Investment portfolio diversification
Asset Allocation
Cash Flow
The banker may not offer alternative products or provide a comprehensive overview of the recommended products. If your financier or financial advisor does not consider the aforementioned factors, it is possible that your best interests are not being served.
3) Sales Objectives and Financial Counseling Cannot Be Combined
Bankers are employed by the bank. They might have sales goals. They will be asked to promote the bank's products, as increased revenue and profitability are desired by all parties. Bankers easily target NRIs…
In contrast, the majority of financial planners operate independently and are not subject to target pressures. In most cases, the financial planner earns commissions in addition to their fee, but they must disclose this to their clients.
4) There are Numerous Investment Products On the Market
Bankers may receive an incentive for selling the bank's products. They may not be familiar with every product on the market. If the products are also from the same bank, it is simpler for him to administer the investments. Therefore, they will promote their own products.
A banker may advise you to invest in his bank's FD for low-risk investments with fixed returns, as an example. However, there are alternatives such as tax-free bonds, taxable bonds, bank CDs, etc.
5) Financial Planning is a long term activity
Financial planning is an ongoing endeavour. When you get your first job, make your first investments, calculate your tax liability, set your goals, retire, and eventually transfer your estate to your loved ones, financial planning is essential.
When arranging your investments, does your banker consider these factors? If not, seek out a financial advisor who approaches financial planning with a broader perspective.
6) Financial planning is not limited to recommending a handful of investment products
Will your banker provide you with financial planning services if you terminate your account and establish a new one elsewhere? A financial advisor will have no problems with this scenario. Some NRIs believe that institutions are more reliable, so they will not lose their money.
7) Financial Planners are FIDUCIARY
All competent Financial Planners are "SEBI Registered Investment Adviser" (RIA) – they are regulated, their advice is in writing, and they are required to act in the best interests of their clients. The banker is not a Fiduciary.
A competent financial planner for NRI recommends products that align with the financial plan of the client. They do not suggest products that match their preferences. Banks have their own investment and financial products that they expect bankers to sell. This can result in a significant conflict of interest if the recommendations are inappropriate for the client.